Bixby Knolls Marketing Services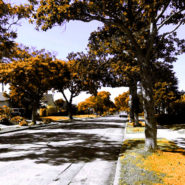 As a Bixby Knolls resident, I am more particularly happy to get the chance to help any local business that might be in need of serious marketing support.
While we do provide a wide variety of services, I usually recommend getting started with SEO (search engine optimization) and PPC  (pay per click advertising) services which are the pillars of any successful Internet marketing strategy. I also strongly suggest using our social media marketing services as we take them to the next level to give websites better search engine rankings. With our Web design service, we can also create an easy, modern website that will target your customers.
Why should you hire Lumiere Marketing? What makes us different is the unique combination of 15+ years of experience in online marketing, an MBA and web design skills which will give you a competitive advantage. In addition, I am a real Bixby Knolls Long Beach resident (not a company with a fake local listing) who believes in supporting his community – I have 2 kids at Longfellow and you can find me regularly at First Friday, Rasselbock, Dutch's Brewhouse, El Pocho Grill among others.
NEED HELP MARKETING YOUR BIXBY KNOLLS BUSINESS?

 For more info or to get a quote, contact us here.