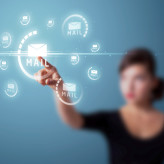 Email marketing used to be the most powerful weapon when it comes to online marketing. While social marketing now offers similar results, you should still build lists and use emails to reach current customers and convert prospects. Believe it or not, most website owners are still clueless about email marketing. They think putting a form to sign up for their newsletter will do the trick but,...
Read More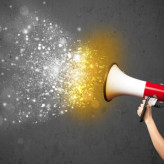 When it comes to marketing, press releases can be used for several goals: the first one is of course getting your company or product known and get some media to talk about it. The second goal is to get your press release to rank in search engines for certain keywords and bring you traffic. Finally, press releases are a great way to get backlinks for your website. As you can see, press releases...
Read More
Every website should include a blog (in case you are not familiar with this term, this is pretty much an online journal) as blogging is one of the easiest ways to get search engines to notice you and send you new visitors. Why is blogging so effective? Well search engines crave for new content and, as a result, they rank higher websites that deliver new articles regularly versus sites that never...
Read More