About us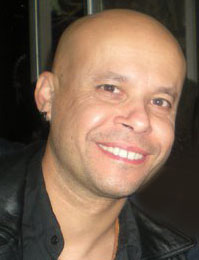 Lumiere Marketing was founded by Fred Thom with the goal to help small businesses and individuals like you with their marketing effort. A French/American raised in Provence, he came to California to study Business and received his BA and MBA from Chapman University in Orange County.
Fred Thom launched his first website in 1998 and has, since then, worked on a wide variety of small and high-traffic sites in the entertainment, sports, automotive, clothing, food, publishing, environmental and employment industries, including a stint at Entrepreneur magazine's website.
Fred Thom currently works with a small and exclusive group of clients which includes a clothing company, a Hollywood company, an industrial company and … a couple big brand names. In addition, he still owns and operates a dozen sites.

With over 16 years of experience in online marketing, an MBA and web design skills, Fred Thom's unique expertise and vision allow him to drive businesses to success.
Also, for those of you looking into expanding into foreign markets, services are available in French and Spanish as well.